The word Opal is derived from Latin word and the Sanskrit words which mean 'precious stone'. Opal is an exceptional precious gemstone. They are found in volume in a few parts of Australia and small areas of South America and Mexico. It has been considered as the birthstone for the month of October and for the people with the zodiac signs of Libra. Opal is fashioned in the low temperatures in the mines and can also be extracted from the different stones having the composition of high deposits of silica.
If one says that there is no comparison to the grace and attraction a jewel brings to a person when suitably matched with a dress, then there is none better than Silver Opal jewelry. This gemstone is available in a variety of colors and forms. There are Silver Opal bracelets, ear rings, necklaces, pendants, rings and many more different forms.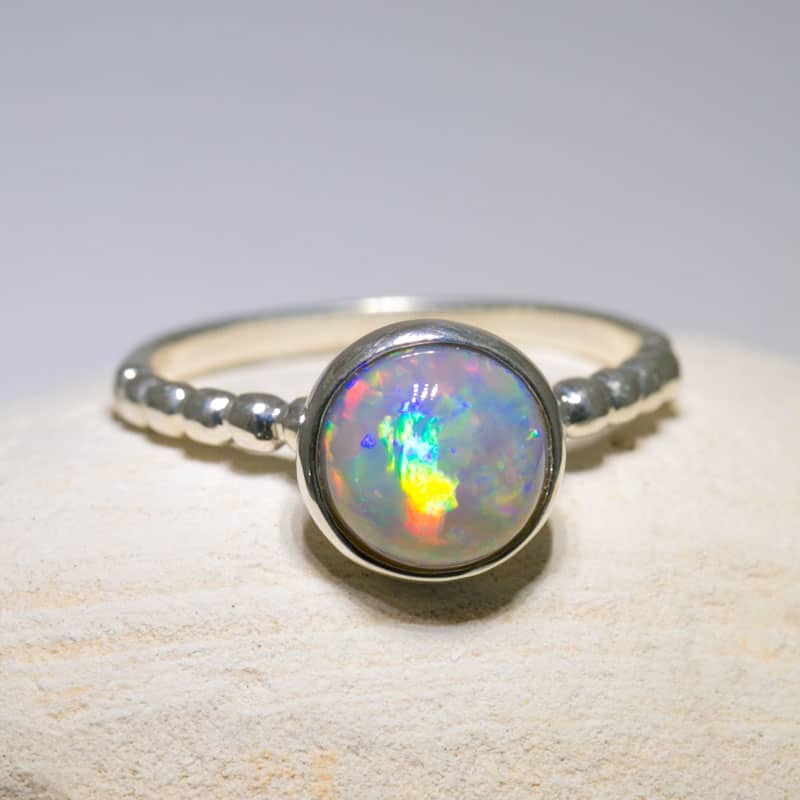 Silver has been one of the most celebrated metals in the world and due to its natural shine and attraction; it has a special place in the eyes of the people who have a love in the world of jewellery. The metal is hard and most importantly has the durability that makes it so special. It can be converted into many forms like bracelets, necklaces and rings to name a few. It can be easily manipulated with some impurities as well. But there is no comparison of its use for opals. Silver is used with the already very attractive colors of the opals. What more? Silver opal can easily take the place of very expensive white gold opal jewellery.
As the days go by the use of silver opal jewellry are having the sales grid going upwards. Whenever silver opal jewellry is sold with different kinds of jewellery, there has been a new and unique experience to go with a different sense of attraction and pleasure.
Silver opal jewelry is the most commonly manufactured type of jewelry made with opal in the world.